How to Create Stunning QR Code Art with an AI QR Code Generator
Created on 27 July, 2023 | 241 views | 2 minutes read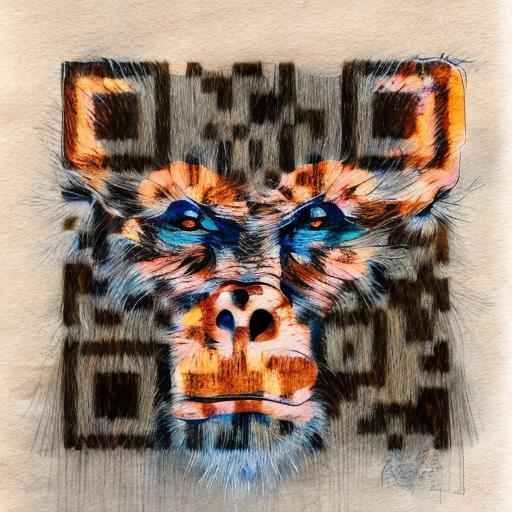 Create captivating QR code art effortlessly with our AI QR code generator. Turn ordinary codes into stunning artworks.
In this digital age, QR codes have become an essential tool for quick access to information. But what if you could turn these mundane black and white squares into captivating pieces of art? Thanks to advancements in AI technology, creating QR code art has become a fun and exciting way to engage with your audience. In this article, we'll introduce you to a remarkable QR Code AI Art Generator that allows you to transform plain QR codes into visually appealing artworks using AI. Let's explore how you can make your QR codes stand out and leave a lasting impression on your users.
Getting Started with the AI QR Code Art Generator:
The first method we'll explore involves using a user-friendly QR code art generator website powered by AI. This website takes your input in the form of text and image prompts, along with the destination URL, to craft stunning QR code art. Follow the steps below to create your very own QR code art:
Step 1: Input the Destination URL:
Begin by accessing the AI QR code generator website and locate the text box where you can enter the destination URL you want the QR code to lead to. For instance, if your destination URL is "https://qrcodemonkey.net/," simply type it into the text box.
Step 2: Enter Image Generation Prompts:
Next, provide prompts for image generation. Separate each keyword with a comma to instruct the AI on the type of imagery you'd like to incorporate into the QR code. Feel free to be as descriptive as possible to get the best results. You can even include negative prompts to add variety to the generated images.
Step 3: Adjust Additional Settings (Optional):
The AI QR code generator offers additional settings, including the option to adjust the strength value and conditioning scale. If you wish, you can experiment with these settings, but you can also leave them as default. Once you're satisfied with your inputs, click the "Run" button to initiate the generation process.
Step 4: Explore Your Artistic QR Code:
After a few minutes, your QR code art will be generated using AI. It's time to marvel at the artistic transformation of your QR code. You can mix and match various prompts to achieve the perfect rendition of your vision. For an added touch of personalization, you can even incorporate your own images into the artwork.
Examples of QR Code Art Using AI:
To inspire your creativity, here are some examples of QR code art created with different prompts:
QR codes don't have to be ordinary and uninspiring; they can be turned into eye-catching works of art using the power of AI. With the QR Code AI Art Generator, you can easily create visually appealing and engaging QR codes that will captivate your audience. Don't hesitate to experiment with different combinations of prompts to find the perfect design for your QR code. So go ahead and start creating your own unique QR code art using AI today!
Remember, the more artistic and attention-grabbing your QR codes are, the more likely your audience will be inclined to scan and explore the content they lead to. Embrace the fusion of technology and creativity to make your brand stand out in this digital world. Happy QR code art generating!
Updated on 27 July, 2023